After six years, Houston's DARKE Gallery is closing its doors. Adding the announcement at the end of a press release for its upcoming and final...
Read More
David Altair Karave and a group of East Austin artists, architects, engineers, and volunteers are creating a "Psychokinetic Child," a 20-foot tall mechanical newborn...
Read More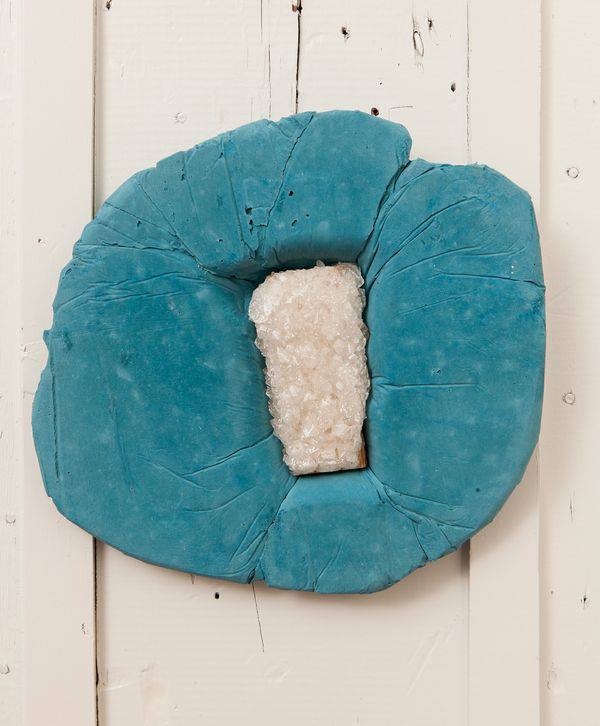 Most of the works are some version of a flattened blob of cast concrete, cradling a block coated with either colored sand or crystals. They could as easily be religious relics as construction site debris.