Archives by date
You are browsing the site archives by date.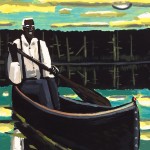 Contemporary printmaking in Texas from the collection of the  El Paso Museum of Art.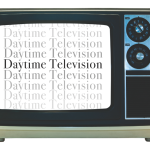 Trey Ferguson, Hillaree Hamblin, Stephanie Hamblin, Miguel Martinez, and Ana Villagomez: five young Houston artists studying at Rice and UH, before the prime time of [...]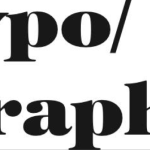 This exhibition will be the first for owner/operator Amada Miller to showcase her work at the studio she built last March.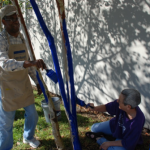 The opening reception for Australian artist Dimopoulos' citywide installation of painted blue trees, commissioned by Houston Arts Alliance. The artist will speak at 6:45.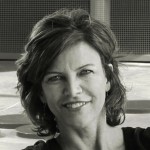 A 2011 MacArthur Fellow, Gang is the founder and principal of Studio Gang architects, a Chicago-based firm made up of architects and designers who tackle [...]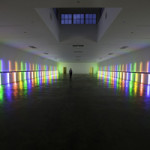 Menil conservators shed light on the renovation of the museum's site-specific satellite pavilion. Wednesday, March 27, 7:30 p.m. in the Menil foyer.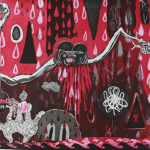 Two prints " A Sweet Hell" and "The Offering" and a lecture  on April 3 in the  C.A. Roberson Theater by artist Trenton Doyle Hancock. [...]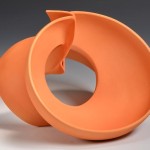 International cerammics, in conjunction with the 47th Annual NCECA Conference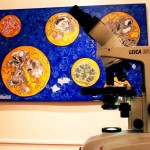 A kidney pathologist makes paintings inspired by what she sees in the microscope.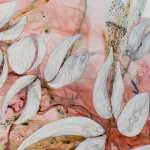 Kia Neill manipulates puddles of paint to create imagery reminiscent of microorganisms, landscapes, and sea creatures, alomg with Kim Renteria's glass paintings.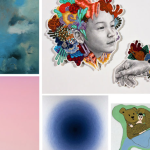 Avis Frank's latest crop of represented artists, including painter Cary Reeder.