Archives by date
You are browsing the site archives by date.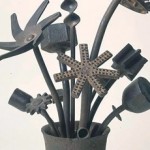 The Menil's family and friends celebrate 25 years with the renowned Kashmere Reunion Stage Band, a scavenger hunt for the whole family, cake and ice [...]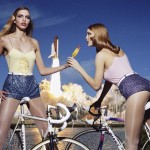 More than 300 works of of meticulous and audacious fashion photography will take over two of Dallas Contemporary's largest galleries, commissioned by Nancy C. and [...]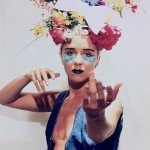 K8 Hardy uses video, film, photography and performance to highlight and critique the current portrayal of women in popular culture.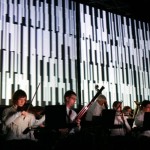 A live audiovisual spectacle performed by twelve musicians from Houston-based Two Star Symphony wearing electrocardiogram sensors that render the musical score and visual environment in [...]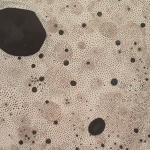 The artist's 9th series of "Planet" paintings and a larger parallel work, "The Realm of Chaos and Light: The Soul's Distinct Connection"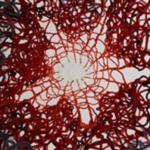 Former International Artist-in-Residence Devon Dikeou returns to showcase contemporary work from her Denver-based collection throughout Artpace's 16,000-square-foot facility.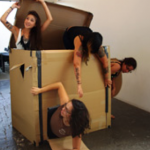 A collective comprised of artists Ruth Buentello, Sarah Castillo, Kristin Gamez, and Mari Hernandez draw upon their personal heritages for a multimedia exhibition in Artpace's [...]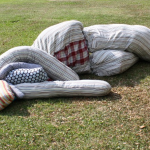 To celebrate Hispanic Heritage month, the HCC Northeast Northline Art Gallery will feature Hispanic artists including Ruth Sosa Bauley, Laura Lopez Cano, Lizbeth Ortiz, Tony [...]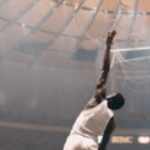 Works by contemporary artist Paul Pfeiffer, presented in conjunction with a special display of James Naismith's "Original Rules of Basket Ball"—the 1891 document that outlined [...]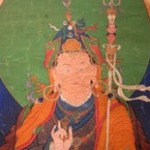 Eight rare and never-before publicly exhibited Tibetan works collected by adventurer and scholar Theos Bernard, who was among the first westerners given permission to enter  [...]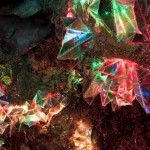 Houston artist Kia Neill dismantles Boulder, the last of her magical cave installations, at a ceremonial geode-breaking event on September 22. The artist will be [...]