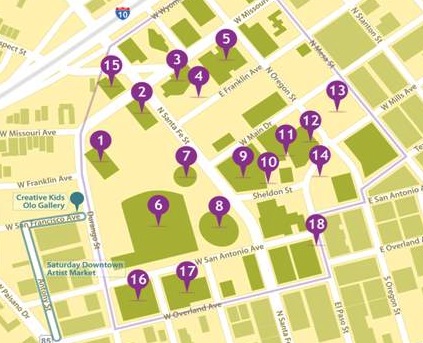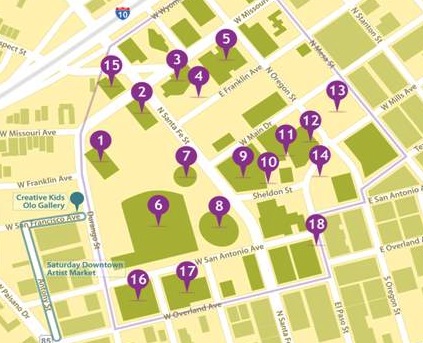 El Paso's Downtown Arts District has so many things going on the week of June 22-30 that thay've launched a new website, to help keep track of it all.
I'm not going to list the fifty things here, but the El Paso Museum of History's listings caught my eye: on Thursday, June 28 there's the "Visual Record of the Deconstruction of the Asarco Smelter," and On Saturday, June 30 a lecture on "Catching Babies." Let's hope it's about midwifery.
Quick work for recently appointed Downtown Arts District Coordinator Kaycee Olsen. In October 2011, 18 attractions in El Paso received designation from the Texas Commission on the Arts as an official Downtown Arts District after an 18-month application process.