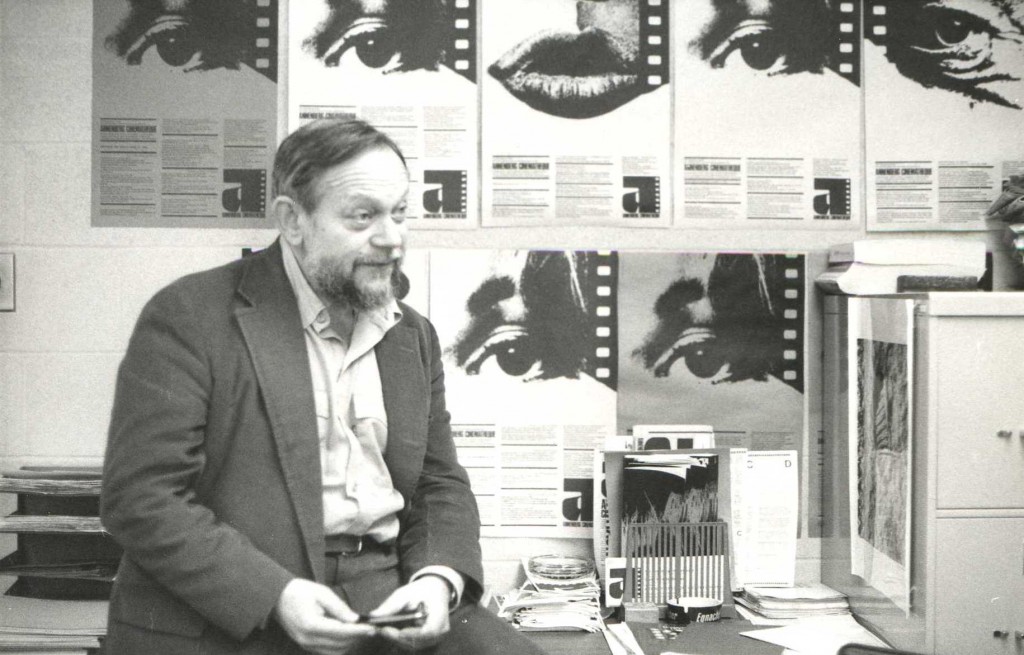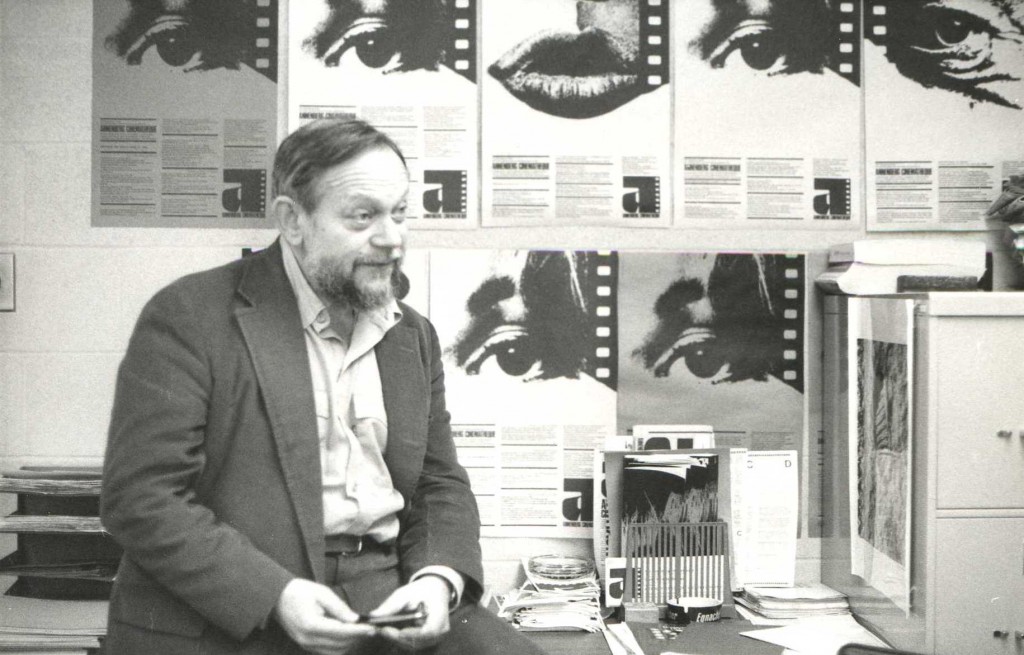 Amos Vogel, founder of Cinema 16, courtesy Northwest Chicago Film Society
I'm not sure when the guys that run the Texas Theater sleep, they keep that theater so freaking packed with kick-ass programming. And these guys have now, on top of everything else, launched the Oak Cliff Film Festival, a loaded little fest which opens this weekend with screenings all over North Oak Cliff. While I have this odd little beef with the movies, in general — with a film-critic mate, in our house, movies are the "other woman" — I'm looking forward to the screening of a few short art films made by local and other artists at Oil and Cotton on Saturday, in a series called Cinema 16. The title of the series comes from the seminal film society of the same name started by film pioneer Amos Vogel (along with his wife Marcia), who also founded of the New York Film Festival. Vogel's Cinema 16 sought to showcase film work that was outside the mainstream tastes of the day — work that was visually and intellectually challenging by the likes of Maya Deren, John Cassavetes and Roman Polanski.
In the spirit of Amos Vogel, who died this year at 91, the OCFF will show work by current artists and filmmakers that is also outside of the mainstream, followed by a screening of the 2004 film about Vogel, Film is a Subversive Art ,by Paul Cronin. The OCFF veture is a really wonderful way for some of our best local artists to showcase their work alongside this film about a brave creative idea that changed film in America. I'm excited about seeing Matthew Cusick's File on Motor Transgression— a montage of car chase scenes (yes!!); something provacative from Danielle Georgiou; and something journalistically excellent from Chris Howell, among others.
 It all goes down on Saturday, June 16, at 3:30 at Oil and Cotton. More info on each of the films here. And, by way of inspiration, check out Amos' wife, Marcia Vogel, recounting the founding of Cinema 16 below.