Jonathan Jones of the Guardian (UK) is worried about the art treasures at risk in the earthquake-ravaged regions of Northern Italy, extending other blogger's worries over the effect recent seismic events have had on Parmesan cheese production. Not to seem inhumane, Jones admitted that "Yes, I know – people died, each more precious than any artefact" but added that Jones: "If we can mourn cheese, we can certainly mourn art."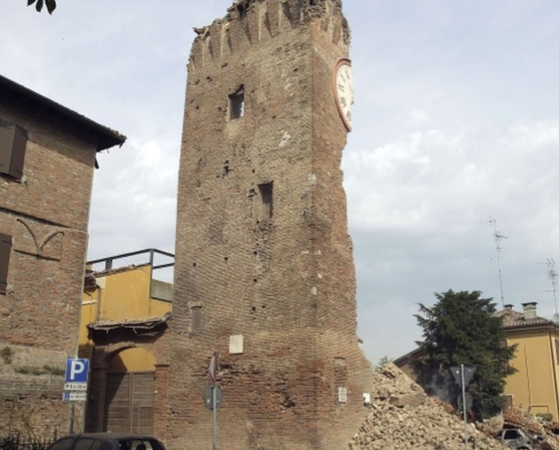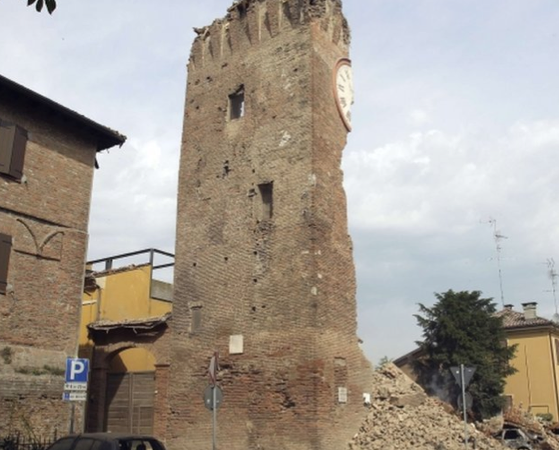 Six people were killed and thousand left homeless by the the magnitude 5.8 quake in the Emilia-romagna region of northern Italy. The village of San Felice sul Panaro was especially hard hit; "We have practically lost all our artistic patrimony," said mayor Alberto Silvestri. Three of four towers in the Rocca Estense castle, three churches, and a 14th century clock tower are in ruins.
The Palazzo Schifanoia in Ferrara is closed while experts assess quake damage, and 300,000 wheels of grana and parmesan cheese have been lost as warehouses collapsed.