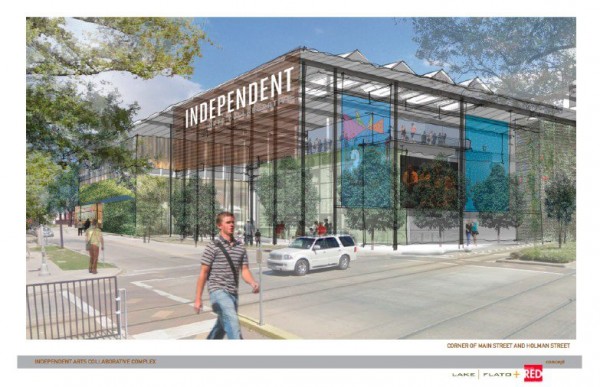 Drawings of Houston's proposed Independent Arts Collaborative building, by Lake/Flato/Studio Red architects are online.
God, the air conditioning bills!
So much space, so little building!
When will the glass houses go away?
Really. We, as a society, have got to start say NO to this type of  wasteful, self-aggrandizing, boondoggle.
Think of it: In the drawings, do you see one gallery, theater, bookshop, cafe, video lounge? The spaces where people experience art are the last thing on the architects' minds. It's all about looking impressive: full of light and air and busy people wandering the gigantic, empty atrium looking for some art.