Archives by date
You are browsing the site archives by date.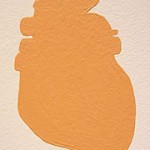 Lester's Family Portraits examine a new facet of family portraiture associated with the advancement of genetic testing.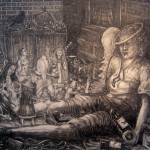 Large works on paper representing struggles of good, evil and the sacred versus the mundane.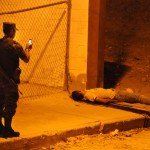 Three PDNB Gallery artists document the U.S./Mexico border. Delilah Montoya's Trail of Thirst series reveals the migrant border crossings through the O'odham Tohono Nation reservation. [...]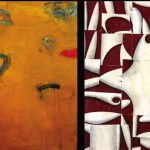 Magar, channeling the legacy of De Kooning, Johns and Rauschenberg, plys his painterly craft with gesture and color. Touchon's typographical abstractions, are measured compositions formed [...]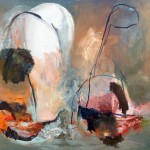 Rusiloski's landscape fusion paintings, Menza's ongoing jazz influenced compositions and Drennan's new textural studies based on her earlier series incorporating international symbolism.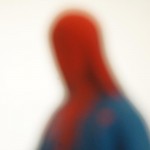 Brooklyn-based Fernando Mastrangelo uses unconventional and controversial materials such as condensed gun powder, cocaine, pressed corn meal and human ashes to create cultural objects that [...]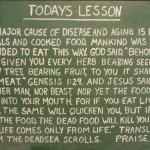 Self-taught Houston artist Prince explores everything from global politics to America's fast-food culture. Prince has an upcoming retrospective at the Station Museum of Contemporary Art.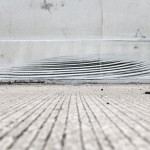 Large-scale inkjet prints and a video follow highway road medians, documenting tire burns that appear not unlike giant brushstrokes in the moving landscape, while simultaneously [...]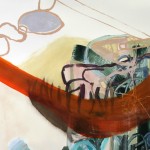 Dallas artist C.J. Davis' second-ever solo show. Among other multimedia works, a stereo will play a set of musical selections throughout the evening and Oliver [...]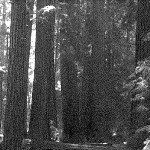 Betts' signature precision-machined paintings of both outdoor and interior spaces created by drilling hundreds of thousands of holes in the back of acrylic mirrors and [...]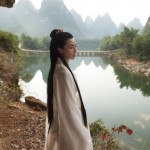 A presentation of Julien's 2009 work, co-comissioned by the Linda Pace Foundation. Ten Thousand Waves was filmed on location in China and poetically weaves together [...]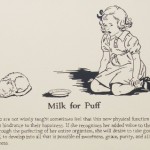 Solis' paintings contain a fragmented canvas, juxtaposing lessons from early 20th century storybooks next to realistically rendered images of adult women performing daily tasks. Influenced [...]
Houston artist Murphy's geometric, three-dimensional forms of welded steel, lead, and wood.