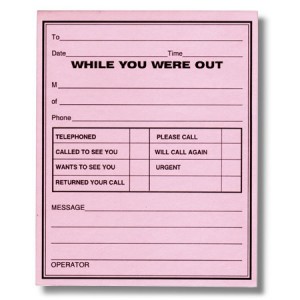 For those of you just joining us, here's a resume of choice newsy bits for 2011:
We've lost a crateful of old Texas artists this year: Dick Wray, Scott Gentling, Kelly Fearing, Damian Priour, along with Dallas Arts philanthropists Nancy Hamon and Charles Wyly, and Amarillo philanthropist Mary Ware. Doc, the Houston Zoo's painting orangutan died.
Commercial galleries came and went, merged and split. Houston's CTRL shrunk into the cozier Bryan Miller Gallery, while Inman next door emerged from a dramatic subterranean mud flow as the sprawling Inman Art Complex. Artist Sharon Engelstein opened Front Gallery in her Houston living room, and Avis Frank opened in Galveston, "despite the fact that Galveston is a city of 50,000 and in no way large enough to sustain the sales required for a successful gallery." Tiny Park and B. Hollyman galleries opened in Austin, as Austin's original commercial gallery, D Berman, rusticated to scenic Wimberly. Dallas' Dunn and Brown became Talley Dunn Gallery, Brand 10 opened in Fort Worth, Houston art dealers Devin Borden and Hiram Butler divided in twain. Adair Margo closed "for the last time," again, in El Paso apparently to focus full time on dead western artist Tom Lea.
The frantic dance of the directors swirled, with new faces at Chinati, AMOA, Fresh Arts Coalition, THe Blanton Museum, the MAC, the San Antonio Museum of Art, Centraltrak, Houston Art League, and the DMA. The MFAH even replaced the irreplaceable Peter Marzio. Austin's Mexic-Arte Museum grew so fast it decided it needed two directors! Thomas Kellein arrived in Marfa to replace Marianne Stockebrand as director of Chinati. It was as if the Austin sheriff gave every director and curator 24 hours to get out of town: AMOA Director Dana Friis Hansen left the imploding Austin Museum of Art for Grand Rapids. Arthouse director Sue Graze retired.
The relentless building of a couple years ago remained largely in remission: aside from the Blaffer Art Museum remodel, and the Kimbell's ongoing expansion, other orgs were content to make plans this year for better days. Houston's nascent Independent Arts Collaborative worked its way forward through city bureaucracy, and chose a pair of architects.
In deft curatorial acquisitions, The Kimbell hired George Shackelford, and the Menil promoted Michelle White, though they lost curator Kristina Van Dyke, who took a new job as Director of the Pulitzer Foundation for the Arts. In graceless removals, Arthouse fired Elizabeth Dunbar, their only curator, sparking resignations from their board and foreshadowing their complete implosion later in the year.
The arts-media complex sprouted some new tentacles as Glasstire itself turned 10: New York-based artist and writer Eric Zimmerman took over as editor at Might Be Good, Houston's CAMH and MFAH got new websites, The McNay's publication, Impressions, went digital. Long-running regional art mag Artlies folded from hubris. Houston newbie Ink-on-paper art/lifestyle magazines Role A|F|M and Origin spread, but Austin-based art/lifestyle magazines swarmed: Aether, Pastelegram and Gopher Illustrated all launched.
2011 was as full of projects: Elmgreen and Dragset's harebrained plan for a Tolerance Bridge over Houston's Buffalo Bayou was scrapped in favor of a harebrained tolerance sculpture by Jaume Plensa. Shrimp Boat Projects sets sail under a grant from the Mitchell Center, bringing hard, dirty work and sunburn into the fold of artistic endeavors. Havel and Ruck's Fifth Ward Jam reprised their legendary Inversion;  among many others, too numerous to list.
Acrimony and scandal, the nectar of the news desk, was moderate in 2011: In April, the Texas Biennial's outsourced curator Virginia Rutledge barely scratched the surface of Texas art, recognizing the already recognized. Dueling Art Fairs were announced for the fall in Houston, providing months of juicy name calling. Arnold Leon Schroeder Jr., sole heir of socialite Wendy Reves, sued the Dallas Museum of Art, only to have his case thrown out at the end of the year. Texas museums struggled on amid cataclysmic state and city budget cuts. Enraged by an Art Guys piece at the Menil Collection, Houston Chronicle art critic Douglas Britt transmuted himself into Douglas Britt-Darby, got married, and took a road trip down memory lane through his sex-worker, meth-addict past.
Of course, a million other things happened in Texas art in 2011, and a few hundred of them were even mentioned on Glasstire. I've left nearly everybody out of this brief recap, intended to precipitate a moment of  amused retrospection on New Year's Day; don't take it personally.