Archives by date
You are browsing the site archives by date.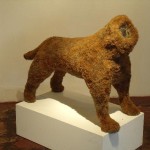 Objects by gallery artists Rodrigo Aguilera, Aisen Chacin, Carter Ernst, Marzia Faggin, Chris Hedrick, Paul Kittelson, Peter Massing, Alyson Souza, and Elena Wortham.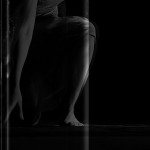 Using video projection and three-dimensional sound that reacts to the viewers' presence and movements, UT Dallas professor Frank Dufour, with his wife Kristin Lee Dufour, [...]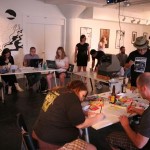 NANO Fiction writers Miah Arnold, Andrew Kozma, and Kirby Johnson with Hank Hancock and a team of Sketchy Neighbors illustrators will take to the stage [...]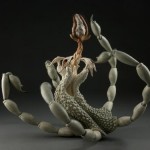 New works from clay artists Joyce Joe, Cindy Cozewith, Kelley Eggert, Jeff Forster, Marsan Saqr.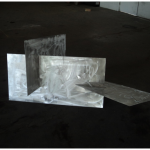 New work by  San Antonio metal sculptors Melissa Latimer and Emilio Flores."Mel" works in a law firm by day, Emilio is from Moterrey and makes [...]