Archives by date
You are browsing the site archives by date.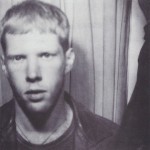 A free outdoor solo concert by the Houston-based musician known as Jandek. The quintessential outsider musician, Jandek has self-produced over sixty albums since 1978. He [...]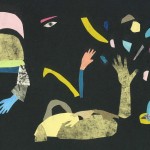 Sebastian Forray curates  an international spread of mostly works on paper by Hélène Jeudy, Mara Caffarone, Maike Hemmers, Maureen Gubia and María Mantella.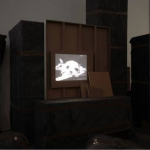 A mini-retrospective for New York-based artist Mathew Buckingham's conceptually-driven work, said to merge historical moments with a personal narrative. The centerpiece of the exhibition will [...]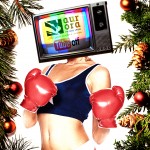 The annual Aurora holiday raffle party will include a Tube-off Tournament: the audience picks a theme and two players face-off to find the most bizarre, [...]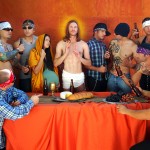 EPMA's Artists on Art series provides local artists an opportunity to exhibit one work of art in any media accompanied by a 30 minute discussion [...]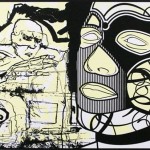 Austin's Serie project aims to increase minority involvement in the art world through screen printing and artist residencies. Founded by Sam Coronado in 1993, the [...]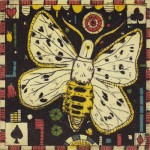 Chicago artist Tony Fitzpatrick is a very large man with tattoos and an unusual history, which includes some time as a professional boxer. He is [...]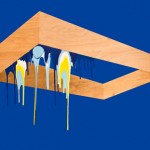 New paintings of encounters between amorphous forms and rigid structures by Houston native Daniel McFalane.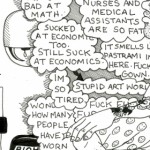 A benefit for Houston artist and Glasstire contributor Michael Bise, who is awaiting a  heart transplant he can't afford, but can't postpone.  Donations of any [...]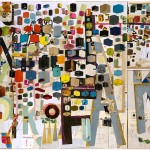 New collages. Letscher continues to utilize the paper scraps of our culture to create his particular worlds. In Bookforum, Albert Mobilio writes:"If the Book is [...]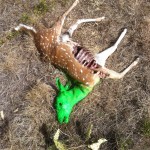 "San Antonio's newest Art gallery" (it opened in September 2011), features photographs by Samuel Giesey documenting his interventions on nature and the Texas landscape.  Giesey [...]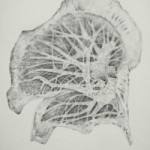 Free drinks and appetizers at the opening of 14 Pews' first "pop-up" visual art show, featuring Kley Nixon.  The idea is for 14 Pews to  [...]