Archives by date
You are browsing the site archives by date.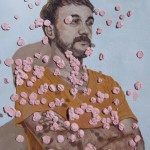 Jason Willome's work taps popular culture and art history for moments where imagery and reality intersect, which he explores with painting, drawing, image capture, and [...]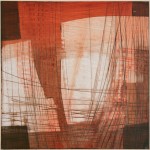 Harold Wood arrived in the United States in 1978 with a small suitcase, paintbrushes and a commission to paint a mural of Arabic life for [...]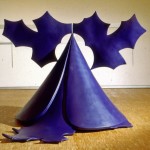 Phillip King was part of a group of young artists that revolutionized British sculpture in the late 1960's. He was born in Tunis in 1934 [...]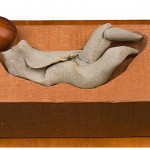 Fifty-three years after first exhibiting in San Antonio, Evett returns with figurative, and sensually abstracted forms. Born in Kent, England, Evett emigrated to the U.S. [...]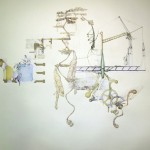 New drawings and sculptural works juxtapose buildings and insects colonies in San Antonio artist Jayne Lawrence's first one-person exhibition at David Shelton. (Please note: The [...]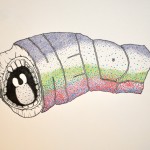 According to the artist:  "We've all ran up the white flag. You know what I mean. We've all seen what's coming and begged for mercy. [...]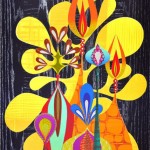 A group exhibition featuring five Conduit Gallery artists:  Gabriel Dawe, Vincent Falsetta, Rex Ray, W. Tucker and Ted Larsen.
Jeremy Red is a Dallas native and UNT grad Jeremy Red's paintings are rich stories whose characters are drawn from his own life. Each focuses [...]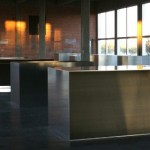 For Thanksgiving, The Chinati foundation will have a special evening viewing of Donald Judd's 100 untitled works in mill aluminum and 15 untitled works in [...]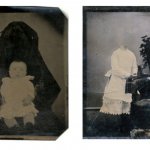 Dr. Melinda Barlow, Associate Professor of Film Studies at the University of Colorado, Boulder, explores the ways women have used art, film, found objects and [...]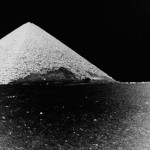 The Chinati Foundation and Marfa Book Company will host a talk with artist Vera Lutter on Friday, November 25 at 7:30 PM at the bookstore. [...]