Archives by date
You are browsing the site archives by date.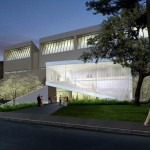 Two architects and two museum clients debate the opportunities and challenges of museum commissions. Panelists are Jim Furr, of Gensler architects; Cindi Strauss of The [...]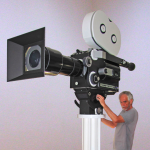 Dennis Harper transforms two window bays into a fanciful underwater nightclub, with portholes, even! Remember, there's free street parking downtown after 6 p.m.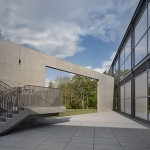 Renderings, models, and images of seven other projects designed by Work Architecture Company (WORKac), the firm Blaffer has hired to design their renovation.
Tom Walsh's latest crop of brightly clored, energetic abstractions on wooden panels. Walsh contends that paintings are "the quintessential potential energy, a breath away from [...]
Bisetto's newest body of work explores time: days, months and years are recorded poetically on folded paper, mirrors, and in song lyrics.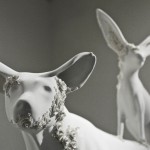 Little explores the tame and the feral by constructing floral animals in fantastical woodland landscapes.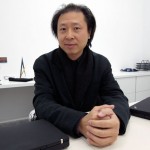 Educated at Tsinghua University and UC-Berkeley, Pei Zhu brings his long concern with both Chinese philosophy and contemporary architecture to his award-winning designs, including the [...]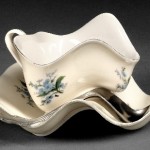 Since 1988 collector and software entrepreneur Peter Norton has commissioned an art edition to celebrate the holiday season. The Norton Family sends these objects as [...]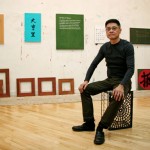 Oct. 5 at 6:30 p.m. Third Floor Screening Room, #3531 Greer Garson – Owen Arts Center, 6101 Bishop Blvd. on the SMU campus in Dallas [...]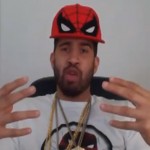 Jayson Musson is an artist and writer living and working in Philadelphia. For Tuesday Evenings, he shares his multifaceted body of work, which includes provocative [...]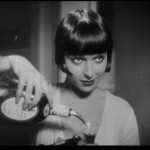 A rare treat: a small ensemble of UT jazz students, under the direction of faculty composer Dr. John Mills, will provide improvisational musical accompaniment to [...]