Archives by date
You are browsing the site archives by date.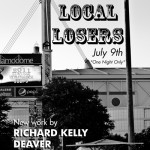 For one one night only, Nicholas Hay, author of the only blog I've seen that includes  a single vulgarity in every post (except the one [...]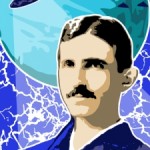 The second annual Tesla Project at Pump Project's Satellite location at 1109 Shady Lane. The Tesla-inspired art show opens Friday; on Saturday a day-long extravaganza [...]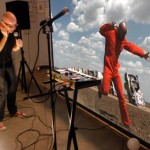 A new performance by Tucson-based visual artist Gary Setzer, currently on a US tour. Setzer merges electro nu-wave music and process-oriented performance art to deliver [...]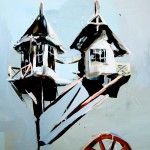 A group show of gallery artists whose title alludes to sense of youthful wonderment. Featuring work by Joe Davidson, Paul Fleming, Joe Mancuso, Daniel McFarlane, [...]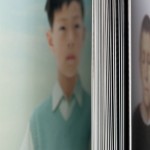 Curator's talk at 5:30, just before the opening!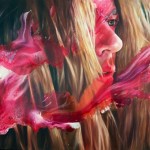 Representational elements collide with juicy painterly abstraction, pleasing everyone; but wait- Fraleigh's third show at Inman includes new graphite drawings and fragile sculptures!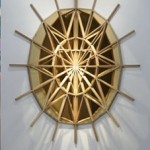 Selected recent works explore masculine identity and muse nostalgically on a time when being gay meant being a member of a coded, secret society. Midnight [...]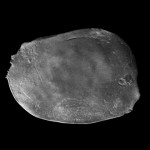 Chinati artist in residence Erin Shirreff shows her stuff in her studio at the locker plant in downtown (HA!) Marfa. NY-based Shirreff has been in [...]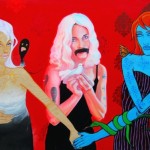 John Gonzales, Cathey Miller, and Joey Seeman, the Dallas painter known for his 90′s collaborations with Tomato Du Plenty in South Beach. Appropriately, the show [...]
Gerald O'Grady, curator of the Upcoming film series to be held in conjunction with The Whole World Was Watching show at the Menil, delivers A [...]