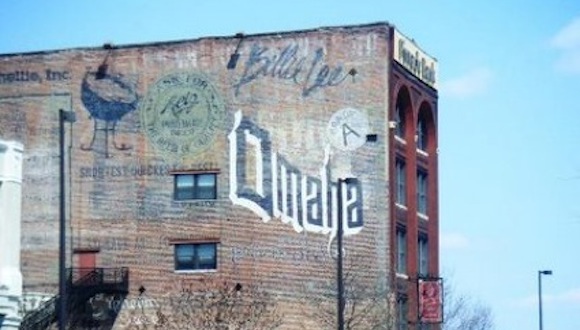 If Omaha tried to friend me on Facebook, I'd probably say yes. I'm not sure I'd let it see all of my info or share my photos with it, but like a fond friend from high school I'd like to be able to check in on it from time to time and see how it was doing.
We met last summer and while it was a brief 3 month relationship, it was intense. We were attached at the hip. Moving in together straight away at the
BEMIS Center for Contemporary Arts
. Quickly becoming friends, getting to know fellow residents and staff at Bemis,
meeting local artists
and the area's
talented musicians
, it was easy to make a home away from home. Easy to focus, research and do my work.  Unfortunately from the beginning I disliked some of Omaha's friends and regional opinions and I  knew that we would grow apart if I stayed longer than the summer… but in the moment what a wonderful moment it was.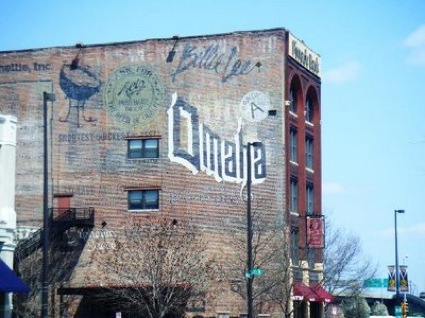 Since leaving I've spent many a night longing for
La Buvette
and had fond memories of home cooked meals and handmade wood fired pizza eaten next to a bon fire. All ingredients found at
Cubby's
and the
Old Farmers Market
. Our best dates seemed to always be lunch at 
Amsterdam Falafel and Kabab
. Curry fries, soda, and an order of falafel with hot sauce. Open till 2am, it is worth the drive alone.Now almost 1 year later and moving forward I've found it hard to get myself to return to empty out a storage locker filled with artwork and supplies. (Note to self: take ONLY what you can ship or carry on your back when doing an artist residency.)  I guess I felt like I'd left Omaha behind and it was already part of my past.
So was this trip solely about unresolved storage issues or was it a way to find closure and rekindle a friendship?  Unlike reconnecting on Facebook this was in real life and I was nervous. Would we still have the same affection and could it be found in less than 24 hours? The answer I would happily learn was YES!
1pm: Arrive in Omaha. Eat at Amsterdam Falafel and Kabab.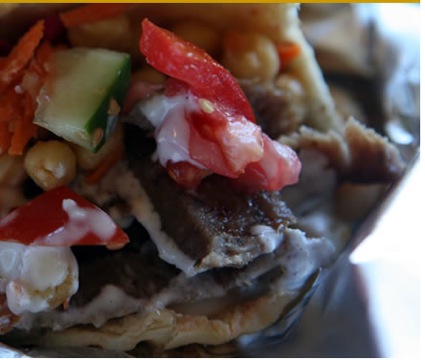 2pm-5pm: Empty storage unit, pack work up in car and ship boxes.
5pm: Walk around Old Market. Finally go into amazing bookstore I'd passed at least once a day while at BEMIS.
6pm- 1am: Connect with old friends: Eat homemade apple pie. Beer.
SLEEP
8am: Coffee.
9-10am: Finish up at Storage.
11am: Visit Bemis and look at "Borderland Abstraction". See expansions to galleries as well as hear there will be an addition of 5 more resident studios.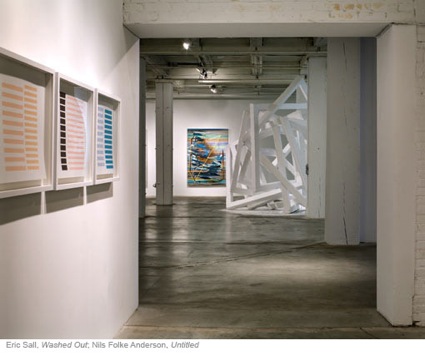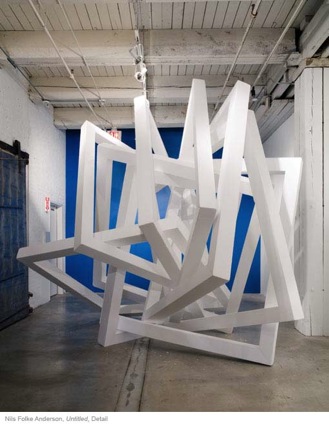 1pm: More falafel then hit the road. Next stop Kansas City…