this guy was across the street
and this silly tagger in front of the building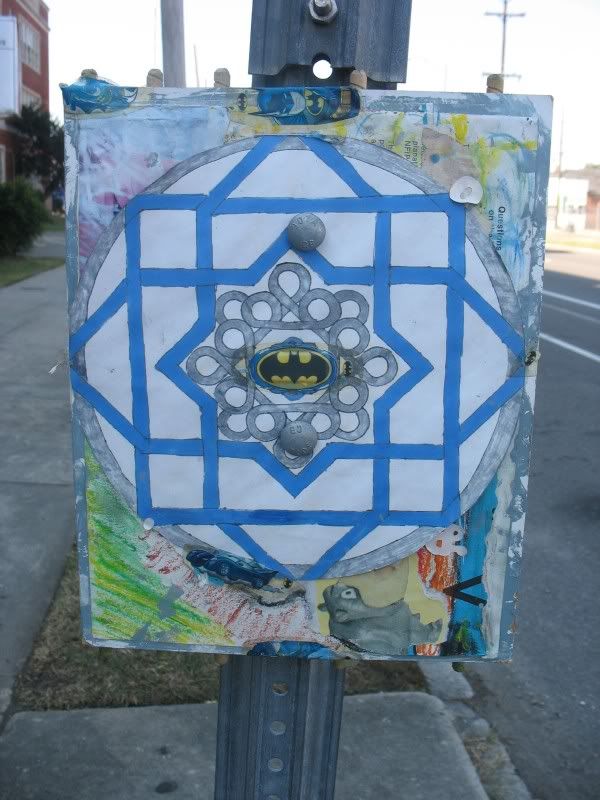 Cai Guo-Chiang installation, first thing off.
The old school auditorium was a very referential environment to work in
massage chairs!
taking pictures in a massage chair 🙂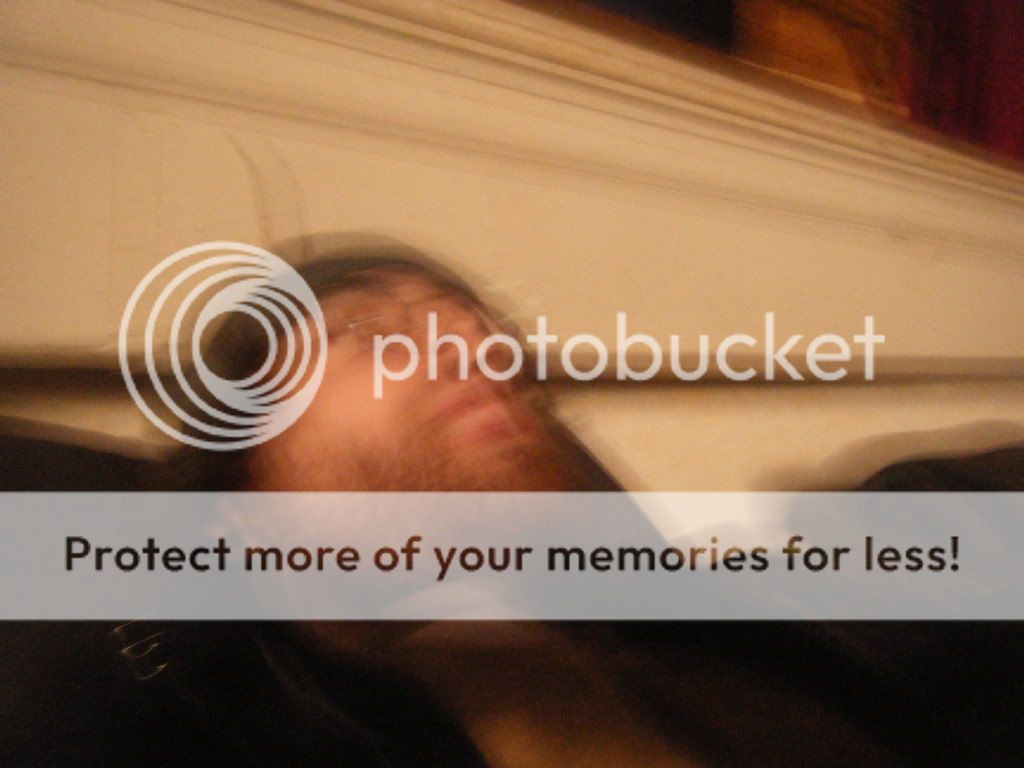 Click to Enlarge
Crazy handprints in a room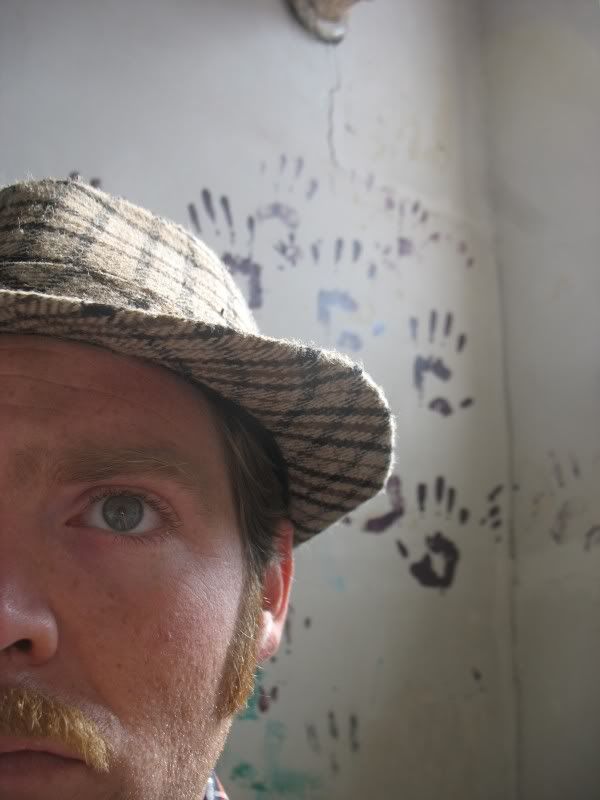 there was a great big wall drawing and oodles of chalk, we drew all over that shit!
rusty scrap car

then when you got closer…
lol artists are funny. the school was a patchwork of exhibition spaces and artists' studios
an installation and photographs about the cotton industry, the former backbone of New Orleans trade
creepy installation in a dark room by Dusty Domino
thanx for some pics from TPH
we didn't even go upstairs yet!