To our non-Houston readers: recently, a local investigative reporter has been doing a series of "exposes" about arts funding in Houston. Last night Mr. Dolcefino claimed that Houston residents "help pay for" video content on Glasstire.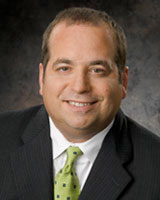 I missed Wayne Dolcefino's critique of Glasstire on KTRK last night, and this morning the frigging video isn't even on their website. [Here's something funny though: search for "Wayne Dolcefino" under their video section and the 2nd most popular search term that appears is "masturbating." Here's a screen shot in case they edit it out.]

Anyhoo. We knew somthing was coming about Glasstire, but I was frankly disappointed in the minimal critique, at least as I read it in the transcript (since the video is — ahem — not available). Here's as juicy as it gets:
You know who helps pay for hosting blogs on Glasstire.com?

You do.

It was $14,200 in your hotel tax money.
Dolce Vita goes on to complain that our editor Kelly Klaasmeyer called his critique "misleading" in the Houston Press.
Here's why Kelly's right: Click on this link to see what exactly we pay for in Houston.
Hey! There's no "art" line item in the City of Houston budget! That's right, Wayne:
WE DON'T PAY FOR ART IN THE CITY OF HOUSTON.
We the taxpaying residents of Houston don't pay a penny to art organizations or artists. We've voted down doing so many times, so the $9 million received by the Houston arts through HAA come from taxes on hotels, rental cars, etc: i.e., money paid by tourists visiting Houston.
Isn't democracy beautiful?
Dolcefino also goes on about a text link from one of our blogs to a video of a girl fellating a Dr. Pepper bottle. In lieu of responding myself to this, I'll just quote from an email we received this morning: "But seriously, what a chickenshit report. If all Dolcefino can come up
with about Glasstire is that there's some links from one blog to some
Youtube weirdness, he doesn't have much, and he should be called on that."
In other words: THE DR. PEPPER BOTTLE VIDEO THAT DOLCEFINKO KEEPS RELENTLESSLY SHOWING OVER AND OVER AND OVER AND OVER AGAIN IS SOME RANDOM THING ON YOUTUBE. GLASSTIRE DIDN'T PRODUCE IT, ISN'T HOSTING IT, AND HAS NOTHING TO DO WITH IT OTHER THAN A TEXT LINK FROM B.S. ART HOUSTON'S BLOG TO IT.
You hear us, Dolce Vita?? Your report is lame, you apparently think your viewers are stupid or you wouldn't feed them such misleading drivel, and Houstonians don't pay for HAA arts funding.
Just in case anyone's still reading, here are a couple more responses to Wayne's razor-sharp investigative report:
Like all websites, Glasstire's audience numbers are determined using traffic software. We know how many visits the site gets (currently 60,000+ monthly), what percentage of those are unique visitors (about 50%), what percentage are coming from outside of Houston (80%), etc. — and speaking of which, thanks Wayne for helping us blow away our previous one-day record for visitation to the site!!

Yes, a portion of Glasstire's funding comes from taxes on tourists. Glasstire serves tourists by listing art events, news, reviews, etc. A huge percentage of our traffic comes from outside of Houston (see above).
Who knows why Dolce Vita got something stuck in his craw about Glasstire. Maybe it was the fact that our editor criticized him in the Press. Maybe it was the fact that our bloggers criticized him (though they were just as critical of HAA director Jonathan Glus). Maybe it's that our poll about his salacious expose overwhelmingly decided that he looked "like a tick."
At the end of the day, I'm sorry we have to squabble over such a small piece of the pie. Reliant Stadium, home of the **awesome** Houston Texans, a team that didn't even have the sense God gave a stump to draft Vince Young or Reggie Bush*, has cost Houston taxpayers upwards of $200 million. Next to that, the $9 M of HOT taxes going to the arts here look downright puny, downright… un-ticklike.

*OK, I know Mario Williams is the only player in that draft who's actually playing right now, but the Titans have just sqandered Young, and Bush is hurt. Whatev. The Texans stink.

Rainey Knudson is the founder of Glasstire.