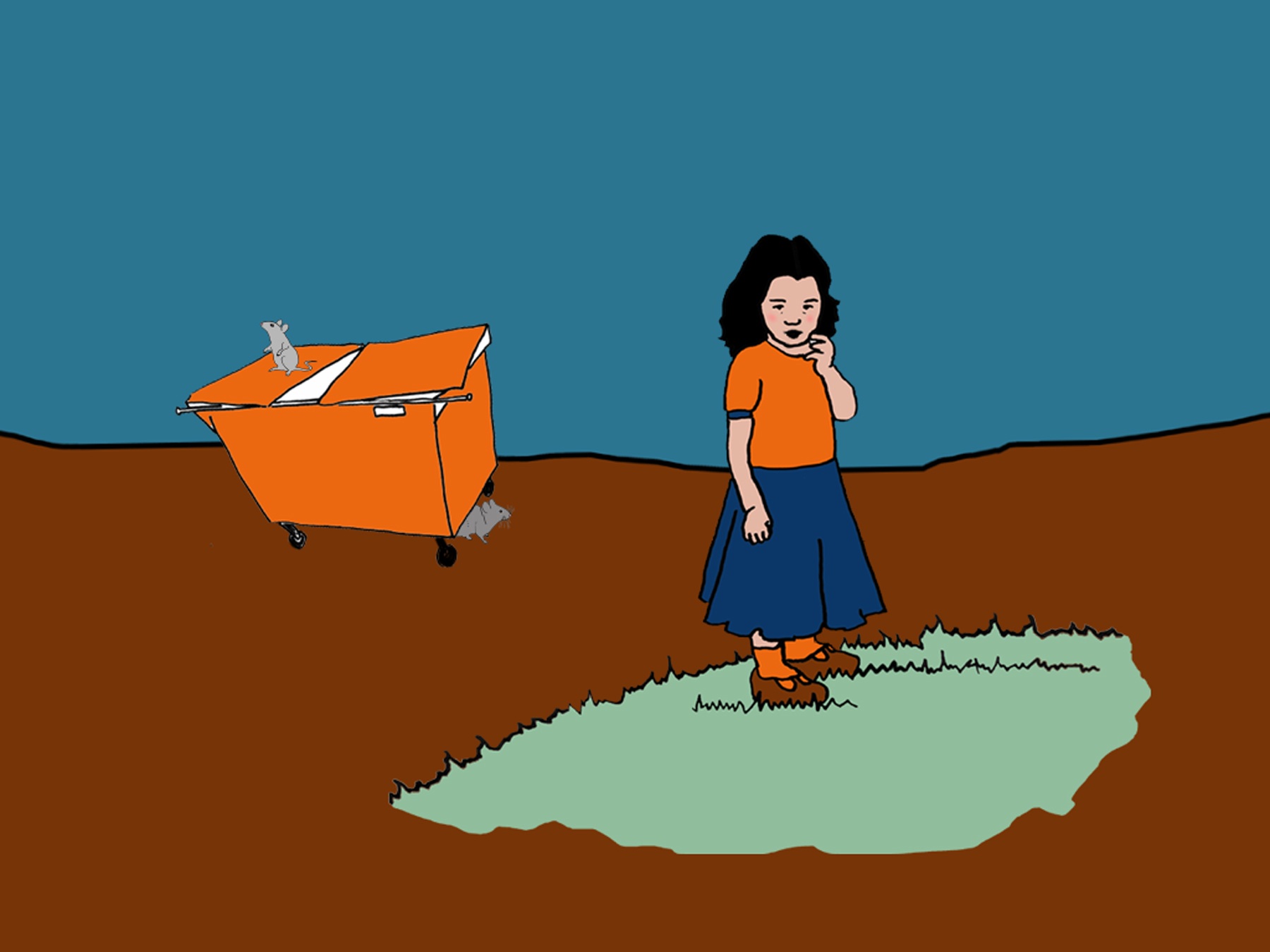 "
Songs of Praise for the Heart Beyond Cure
" at
Art Palace
, curated by
Katie Geha, former curator of Modern and Contemporary Art at the
Ulrich Museum of Art in Wichita
closed this last weekend. If there's
anything that became really evident to me while watching the program of
4 videos screened in Art Palace's large exhibition room (it's worth
pointing out that such great projection abilities would have been
impossible before the gallery underwent renovation last winter) and 7
2-D works in the front room, it's that Geha knows very well how to put
together a cohesive show. In fact the work shown is so seamlessly
presented that the show becomes a sort of curator's essay, each piece a
clause in a larger thesis. The argument seems to be some sort of
granola hipster-ish vision of forest spirit-worship as antidote for a
bad case of urban mall-ification. The only thing that isn't clear is
whether Geha is presenting her fantastically cohesive argument from a
phenomenological perspective, or if she really digs
CocoRosie's more
unplugged moments
. In any
case it was a great show to spend a while with and feel totally right
on about.
The
highlight of the show for me was the brilliantly simple and elegantly
shot
Genesis
by
Melissa Scherrer
(completely de-fanged version on
YouTube, above). It felt especially powerful following
Duke and
Battersby
's
Songs of Praise for the Heart Beyond a Cure
(watch it
here
), a charmingly
oddball and entertaining video encapsulation (or maybe
urtext
?) for the
entire show.
Jenny Perlin
's
Possible Models
, an essay on mall culture
and terrorism, presented some fascinating points, but made me wonder if
maybe a 'zine would have been a better medium for that information.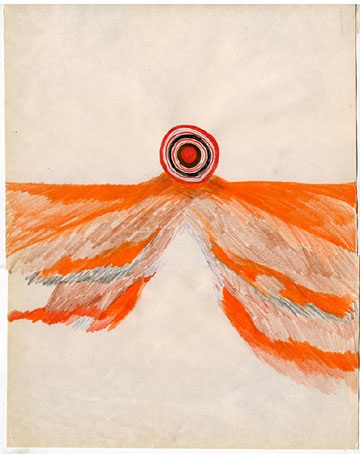 The
2-D works presented in the front room, all by Scherrer, were
interesting enough. Each presented a variation on
solar deity worship
and looked like possible album covers for freak-folk bands. Everything in "Songs
of Praise for the Heart Beyond Cure" felt very
much in line with Art Palace's nature/vision-questing (cf
Jonathan Marshall
,
Nathan Green
) and suburban magic (cf
Peat Duggins
,
Eric Gibbons
)
aesthetic. Nothing offensive or too grandiose, it was a good show that
was aesthetically pleasing and sugary enough; a nice summer treat.