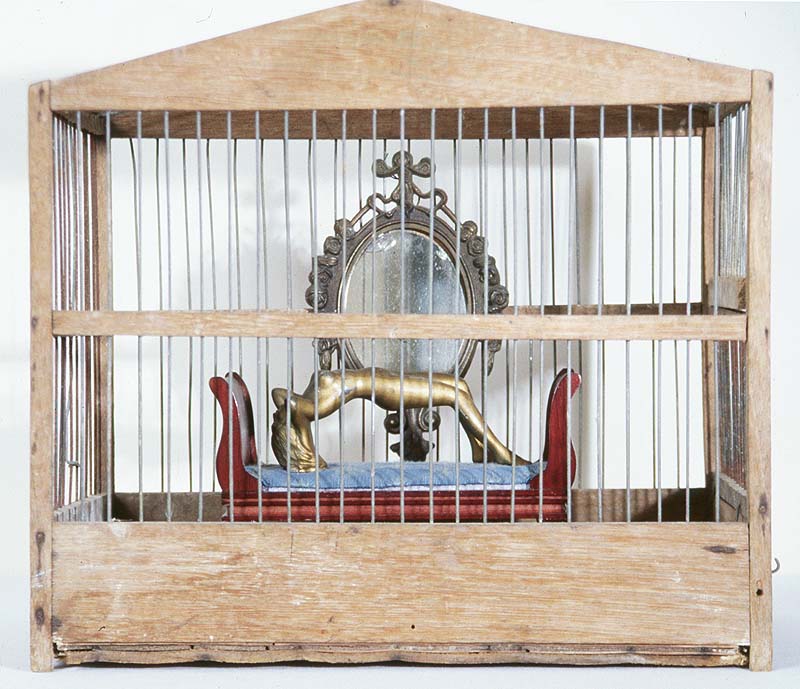 Not
that long ago, Rainey posted a
Newswire item about Gallery Lombardi's
Erotica 2008
. I haven't seen the show and this entry isn't really about
that. It's about
the review of that show in the Austinist
written by "SarahMarie." The last time I was so irked by their writing was
waaaaaaay back in April
when the Austinist posted
a review
of
Ballet Austin
(nice Flash) and
Trenton Doyle Hancock
's
Cult of Color: Call to Color
. I'm waiting
for a third one to make a definitive statement about the Austinist's
arts writing, so in the meantime, here's a pre-thesis on the subject at
hand: as a general tendency, the Austinist has god-awful arts reviews
written by people who write like they've never really been forced to
think about art (or criticism) before their editor assigned them to.
Now, like any good (pre)thesis, I'll have my exception to go along with
the rule:
Brady Dyer's posts
don't make my rageahol flare. She knows what she's doing.
Austinist
is a valuable resource. I check it almost on a daily basis. They do a fantastic job covering
music news, film stuff (for the most part) and bits and pieces of
flotsam and jetsam news. That's their job. But in the scant years they
have been in existence, proper (or at the very least not
cringe-inducing) and consistent arts reporting has eluded them.
Let's break down the review for
Gallery Lombardi
's
Erotica 2008
. The
first sentence assures us that the show "is more than a meditation on
sexuality," an affirmation that feels a little redundant given that the
entire entry is based on the assumption that it's first and foremost an
art show. I know this sounds like petty criticism, but when a show at
Gallery Lombardi is billed as "a multidimensional sensory explosion
that challenges our relationship to sex, the body, and creativity with
fearless exploration of these themes in nearly every conceivable form"
("
form of…WATER!
")
you know you're either in the presence of a great example of an
adynaton
and/or a minimum number of words per entry requirement.
But the single sentence that annoys me the absolute most and makes me
see red is the opening of the second paragraph… "[h]ow's this for
original: in
Barbara Irwin
's
object art piece, "Ecstasy," a tiny golden woman arches her back over a
bed in front of a round mirror, from the confines of a golden cage." I
don't want to somehow imply that I have some sort of secret knowledge
of criticism or even that I'm exceptionally good at it, but as a
general rule, I try to avoid awkward half-questions that are worded so
ambiguously that it's hard to decide if it's meant as a back-handed
compliment, a sarcastic put-down or a sign of complete ignorance about
that which is being discussed
(Also, your HTML is busted).