I've been M.I.A. from the word processor this month because I'm having
a hard time writing complete sentences. I've been recovering from
orthopedic surgery to fix some bones in my arms that I broke as a
result of a bike accident at the end of June. Between the pain and the
pain pills, it's been relatively cloudy inside my head. So there will
be perhaps a little more copy-pasting in this entry than I'd like, and
there will be less Austin-centric entries for a bit because I'm not
really leaving my house right now, but I'd hate to have you be bored in
front of the computer for much longer.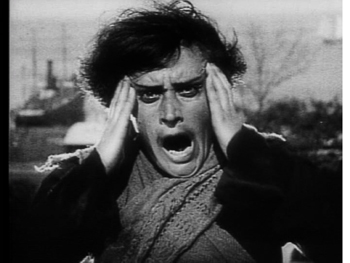 A friend linked me to the program schedule for the Dallas Video
Association and Conduit Gallery's new video art series, imaginatively
called "The Program," a ""series of video and other media-based art
exhibitions (…), opening on five consecutive Saturday
evenings beginning July 26, 2008."

OMG it's good.



There's some video artists in the series that I've fawned over in the
past, such as Ryan Trecartin, Shana Moulton or Kalup Linzy. There's
also a very satisfying number of Net artists, like Michael Bell-Smith,
Tom Moody, Guthrie Lonergan, China Tracy (aka Cao Fei) and others.



Michael Bell-Smith's Battleship Potemkin Dance Edit
(120 BPM) looks especially good. It feels like a "major work." This
video is another one of his investigations into the historical,
material and structural properties of media, like his contribution to the NuMu's Unmonumental Online, Subterranean House (Oonce Oonce). According to the website
for Electronic Arts Intermix , who distributes Bell-Smith's work:


Bell-Smith refers to his re-edit of Eisenstein's iconic 1925 film The Battleship Potemkin
as a "sort of Cliff Notes condensation of the original narrative."
Writes the artist, "I've separated the film into its constituent shots
and time stretched them one by one to the exact same length, one half
of a second. I then replaced the soundtrack with a one-second dance
loop synced to the cuts."



Through his reconfiguration, Bell-Smith replaces the editing structure
of the original film (seminal in its use of montage) with the "dumb,
visceral, metric montage favored by dance visuals and music videos"
offering up a new context for the film's stark imagery and
revolutionary narrative.




Here's a link to another video by Bell-Smith:

Chapters 1-12 of R. Kelly's Trapped In The Closet Synced and Played Simultaneously, 2006