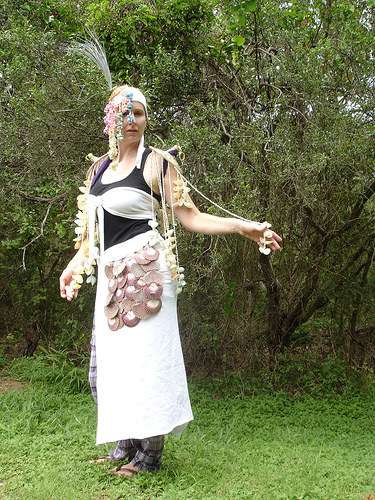 The little art camp
founded by Jill Pangallo is about to launch its third edition this
Memorial Day weekend at McKinney Falls State Park right outside of
Austin. So what is this Nohegan? According to the website, it's
"an art making weekend inspired by both the Skowhegan School and
the summer camp experience. (…)
Grillin', chillin', art making… in whatever
order that pleases you. It's about community, really, and sharing.
Sharing happens when people donate their time and creative energy by
hosting a workshop of their choice. These workshops can be as practical
or impractical as you want. They can be conceptual or art-based or not.
In 2006. I hosted a workshop on how to make cakes inside of orange
rinds over a fire… it isn't on my resume, but I found it rewarding
nonetheless."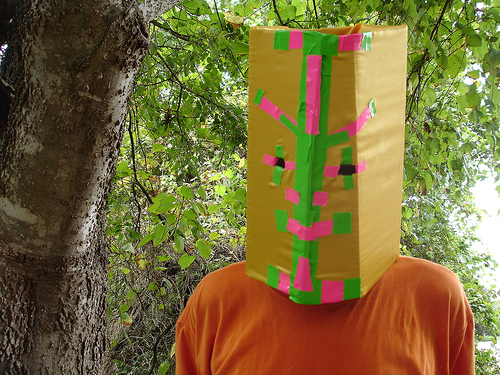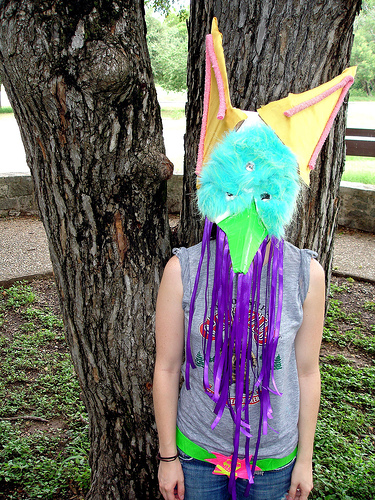 Unfortunately
I'm allergic to nature and terrified of insects
(especially arachnids) so that pretty much stops me from ever becoming
an actual Nohegan camper. If I wasn't so finicky about the outdoors
perhaps I'd realize what I'm missing out on: an amazing few days
of workshops, outdoor movie screenings and
community building between artists from all over Texas.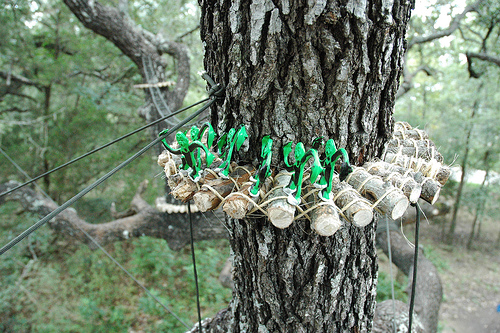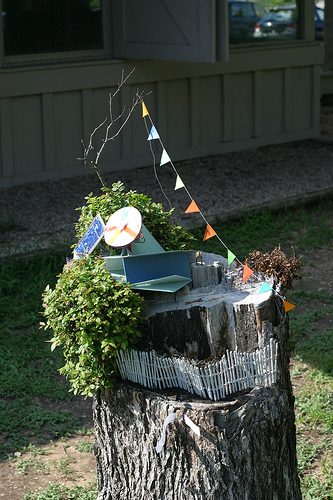 There's
an ART BBQ on Memorial Day open to campers and non-campers alike, the best
opportunity to check out the work made during the weekend. I attended
the BBQ last year, and after acclimating to the intense late May heat
and finding out that unfortunately there was no swimming because some
brain-eating bacteria had taken residence in the water, I had a great
time checking out all the crafts and knick knacks made by the happy
campers. There was a definite surplus of dream catchers and walking
sticks and strange little installations and alterations to McKinney
Falls. It was pretty great seeing art "liberated" by a gang of
suntanned artists.
*************************
PLEASE FILL OUT OUR SURVEY!
We are currently working to improve your Glasstire experience. Please take a moment to fill out a brief survey about the site!
Thank you.
– the management