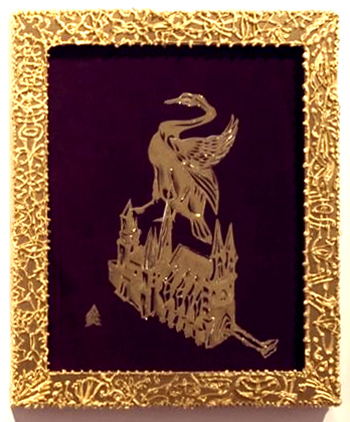 Ali Fitzgerald
's most recent show at
Art Palace
,
Swan School: The
Matriculation
, feels like a giant step forward in her evolution as an
artist. Thematically, she has left the
cowgirls
and
airplanes
behind
and moved on to boarding schools and "Sad Little White Girl." Gone are
the gigantic
unstretched
canvas installations and the tiny graphic novel books. Gone are the
dark, shadowy
German Expressionist
color schemes, supplanted by
something the press release calls "Gothic" but might be better
described as a mixture of
Byzantine
and
Rococo
influences.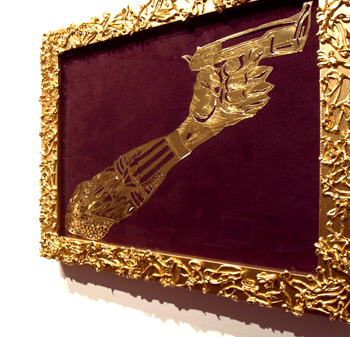 I'm
a huge fan of her gold paper cutouts on rich purple velour, framed in
hand-curlicued frames painted in gold. Fitzgerald's draftsmanship
really comes out in these cutouts, showing a real mastery of
perspective, space and depth. Granted, the X-
acto
knifing is not perfect and the frames look like something you could
spot at the
Pecan Street Festival
, but if you still equate artistic
merit with production quality then you've got bigger problems than this
blog can deal with. Part of the allure for me is the shitty corners in
the paper cutouts, or how the frames look like they were made by
somebody with lots of chewing gum and even more time to spare. Someone
like a sad little white girl, anangsty teenager stuck in boarding
school perhaps (see how it all ties in together?). These works are
where the Byzantine influence is most obvious, not only in the palette
but also in the geometric construction of some of the scenes pictured.
Here are some Byzantine images for comparison: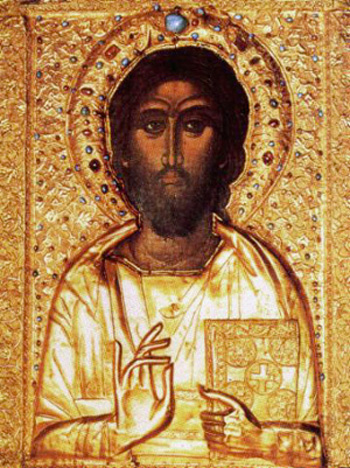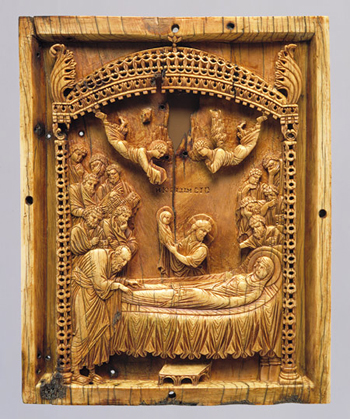 The large sculptural installation in the newly renovated side room at
Art Palace feels like a culmination of the changes in style Fitzgerald
announced with her work at
AMOA
's
New Art In Austin
. It's pure delicious
Rococo
; all pastel colors and
exaggerated ornamentation. Fitzgerald does a fantastic job of
painstakingly constructing a manifestation of the "dystopian boarding
school complex" where the narrative backbone of her show takes place.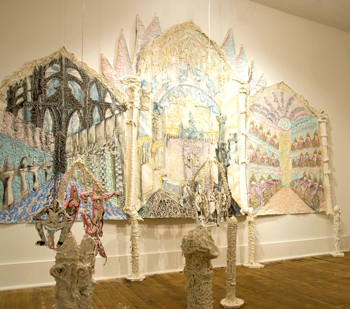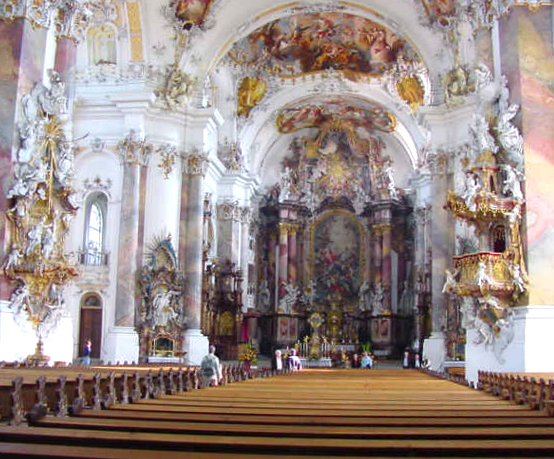 Sadly, Fitzgerald will leave Austin soon, making this maybe her last
show in town for a long time. So if you want to hear the story from
Fitzgerald herself, this coming Wednesday, May 7 at 7:00pm, Art Palace
is hosting a gallery talk for Swan School:The Matriculation.