They have an art page, at this point with only a
two part feature on Terence Koh
. I like his work. So why in these videos do I just end up wanting to put his pseudo-shamanic bunny hat in a wood chipper?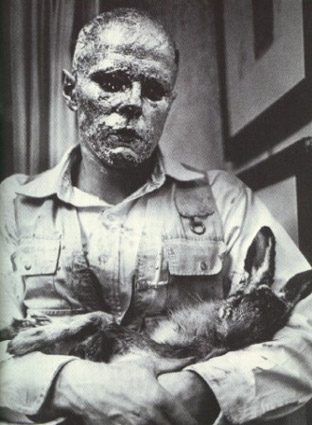 Maybe it's partly because he so shamelessly "does" this grotesquely infantilized Joesph Beuys. He pretends that a live rabbit is talking to him about his art (vs. explaining it quietly to a dead one), does some gibberish-y rituals, puts some found objects in turines, acts vaguely mystical and otherwordly – hmmm. Get that guy a horse, some cymbals, and a white fun-fur covered piano already…
it's a genius marketing ploy, in any case. God, I'm so cynical. Wuv duh bunny, Titus, wuv duh wittle bunny.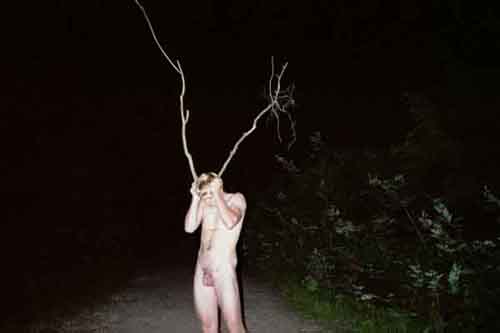 photo of Koh's "Chris as Deer (autumn night)" from www.artmetropole.com