I personally think that Zimmerman's work
was among the strongest work in
New Art In Austin
. His mix of
prospective (or maybe fantastic) urbanism and architectural constructs,
modernist references (like a roll-call of
Bauhaus faculty
), and
beautiful deeply-colored ink puddles really resonate with me.
Atlas
feels like a natural progression for Zimmerman, who does away with the
fancy paper and inks from his previous drawings (cf. his interview in the New Art in Austin
"interactive" website
) to create a body of
monochromatic graphite drawings that retain, hell they amplify, the
obsessively precise line-work of his previous work. This is a good
thing, and a clear example of an artist following his strengths.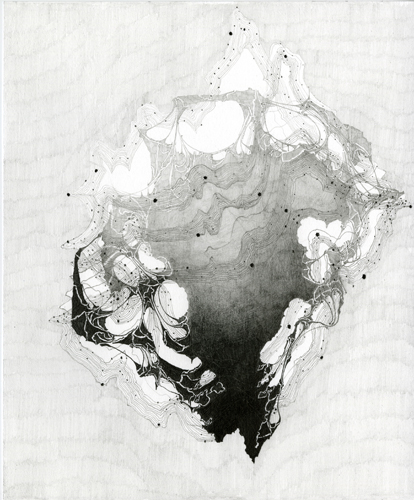 The
shapes discovered in poured ink haven't left his work, they've only
evolved into photorealistic renderings of themselves. In
this state, they reveal a new level of beauty as they become strange
islands and archipelagos, sometimes intersected by
architectural structures that resemble strange radio towers or oil
rigs.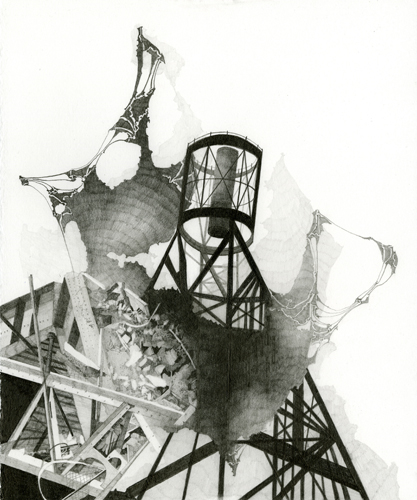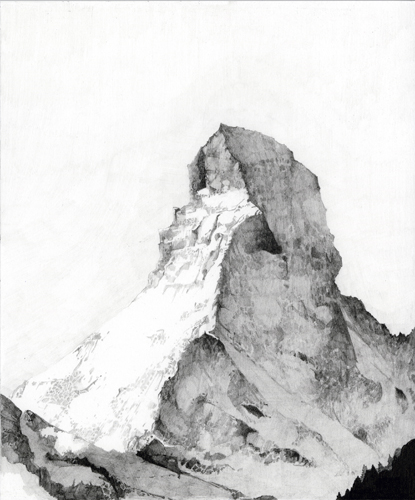 Also impressive are Zimmerman's drawings of more concrete topographical vistas, like the stunning
Atlas #4 The Matterhorn (For Bruno)
, that bring to mind Ansel Adams' nature photography.
I'm not so crazy about the text pieces in
Atlas
, though I do find them
interesting. They bring to mind
Ed Ruscha
's mountain paintings without
the mountains. I can see
Atlas #10, Locations (Here)
overlaid over say,
Atlas #4 The Matterhorn (For Bruno)
. Certainly not a bad thing.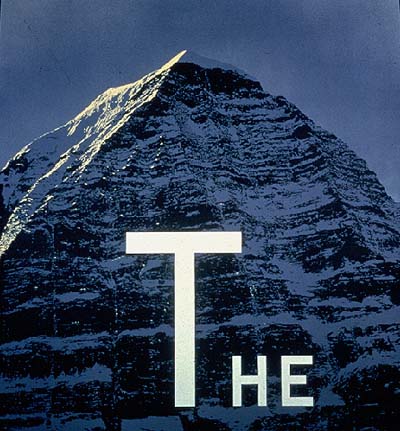 (images from Zimmerman's website and Google Image search)