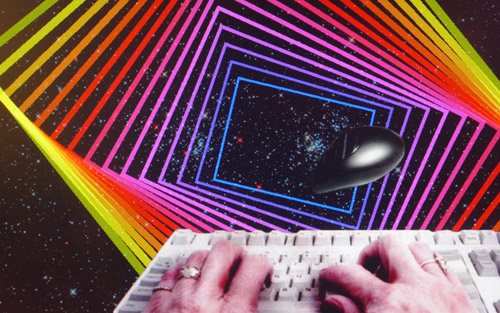 Bill Davenport's
Newswire
about
Tom Moody
's
Seasonal GIF
reminded me of
something I've been meaning to blog about: NET ART. Or, if that term
scares you, I can use "Internet Surfing Clubs." For all of you squares
who remember and secretly miss life before the internet, perhaps
definitions are in order. The
best one I could find
comes
(coincidentally) from Moody's blog.
But
perhaps you need a little more context, some academic-ese to help you
understand why this shit is so fucking awesome. In that case, I highly
recommend
Olia Lialina
's "
A Vernacular Web
" and "
Vernacular Web
2
."
From "A Vernacular Web":
"Creating collections and archives of all the midi files and animated
gifs will preserve them for the future but it is no less important to
ask questions. What did these visual, acoustic and navigation elements
stand for? For which cultures and media did these serve as a bridge to
the web? What ambitions were they serving? What problems did they solve
and what problems did they create?"
So let me give you a few good reasons to goof off at work pay attention to Net Art:

Nasty
Nets
, a club with
a fantastic roster
of (net) artists (including Texas residents
Paul Slocum
and
Kevin Bewersdorf
) who constantly try to out-
GIF
and
pwn
each other is my favorite because it probably does the best job of
balancing reverence for the internet as a medium and an almost dadaist
aesthetic sensibility. It is also, after
Rhizome
,
Moody's personal blog
and the
odd item on Paddy Johnson's
Art Fag City
, the place where you're most
likely to find some sort of a discussion (and a large amount of
AWESOME!s or PROPS! or OMGs) about the conceptual underpinning of
"Internet Surfing Clubs." But it probably won't be a discussion carried
out with words or concrete terms: the real magic of the 'Nets is in the
way its multiplicity of posters create an ebb and flow of meaning and
direction, elucidating, exploring and sometimes even obscuring topics,
ideas and aesthetic choices. The returns are exponential. As NN poster
John Michael Bolling
puts it
:
hahah… yeah. i certainly wouldn't characterize nasty nets as an "art
blog". I mean… "art" often happens here, but just as often as "not art"
happens here. so its just as much a group not-art blog. 🙂 im sure some
members/users would disagree with me.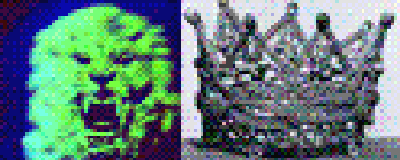 Another
big favorite of mine is the lion king. It's by far the prettiest collection
I've run across, focusing mostly on aesthetics and a certain almost
poetic use of text (think Ruscha). They don't
update that often, but when they do, it's certainly worth it.

Runner-up for prettiest stash goes to Loshadka.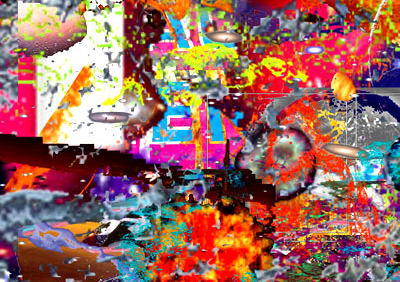 Next
up is Double Happiness, a fuck-all collection of JPEGs, GIFs,
backgrounds and other stuff that's often amazing and always almost an
eyesore.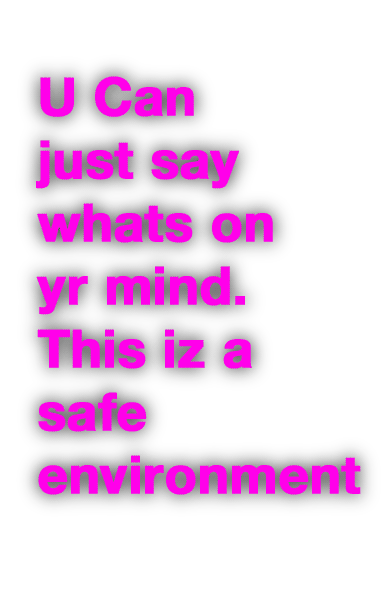 (all images borrowed from the internerdz)