I thought I'd list some of the things I actually really liked
in Miami. There
were plenty actually. How could there not be with so much to see? Here's a
somewhat random list of things I made note of:
1) Program Gallery, from Warsaw, at Scope. It features young Polish
artists (under 30); I especially liked the work of 24 year old Mariusz
Tarkawian, who makes perfect, humble little drawings on 3 x 5 cards of art seen
in magazines, museums, galleries, art fairs, wherever. He produces thousands of
them, and they can be purchased in file folder box sets.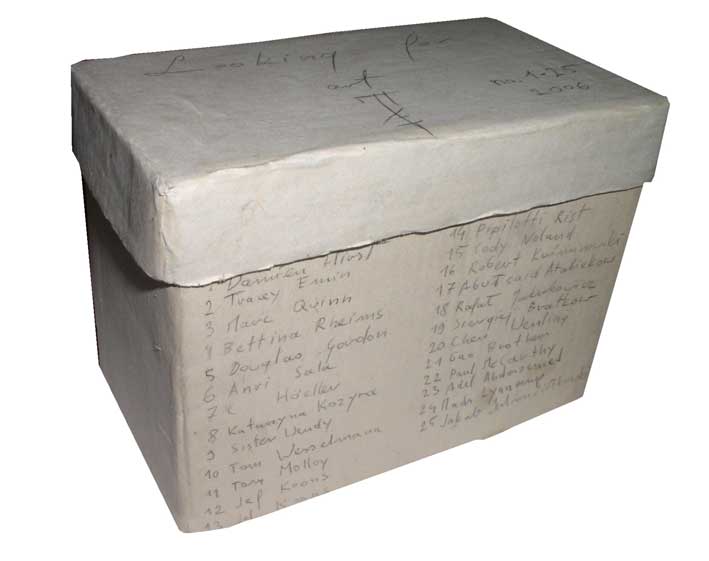 Another nice piece he
did was to make life size drawings, superimposed over each other, of every work
of art that had ever hung on a particular museum wall. Genius little bugger.
2) I ran across a booth at Aqua Wynwood that I liked: Tracey
Lawrence Gallery. I liked the whole program pretty well, but I really liked
Jeremy Shaw's installation of 30 or so posters of photos and text. There were
lots of recognizable personal cornerstones, like Rimbaud, Albert Hoffman, and
the original City Lights cover of Howl, with bright green text over them. It
had something to do with how drugs had decimated the artist's peer group in Vancouver or something.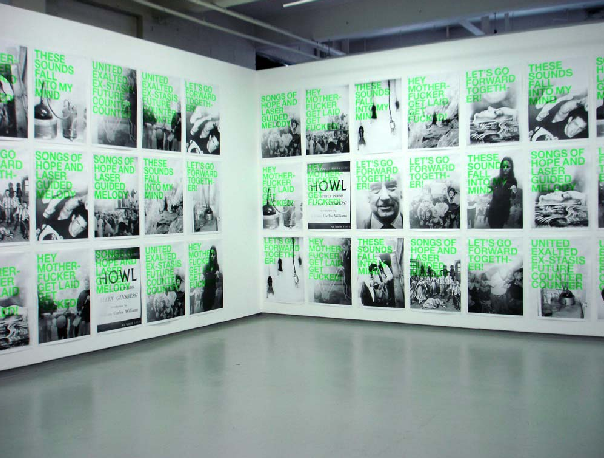 Their current show of painter Matthew Brown looks really
strong too.
3) The rare appearances of artists of color had impact,
maybe because they were few and far between. Notable were some videos by
Jefferson Pinder, of G Fine art in DC.
4) It may have been a reactionary response to the
environment, but I absolutely loved the crazed paintings, and a sculpture, by
Sebastian Gogel at Emmanuel Post.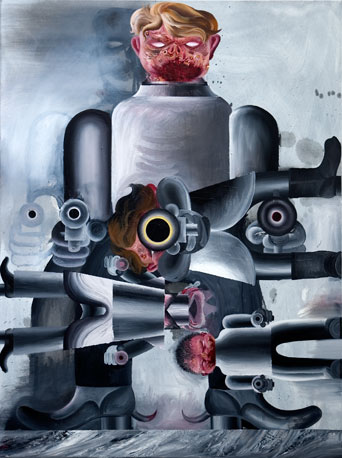 I said as much, and the gallerist wryly
responded, "You are the only one." He probably didn't know what he was in for
(I'm assuming he's a first timer.) I don't think the Miami crowd was ready for an angst-y
uber-Deutsch neo-neo-neo Expressionist kick to their aesthetic gonads. How many
artists are out there conversing with Otto Dix, or so knowingly with Picabia
and early Max Ernst? The work is tough, visceral, and informed. I'm a sucker
for good German painting.
5) Wayne White's paintings and bronzes at Western Project.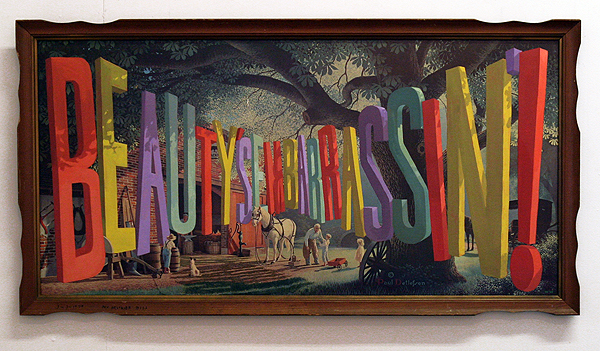 6) Photo Miami:
thought I wouldn't care, but overall, it was one of the more pleasant
experiences I had. It was very polished and civilized; all those large cibachromes,
digital prints, lightboxes 'n shit. Not a crap painting for blocks.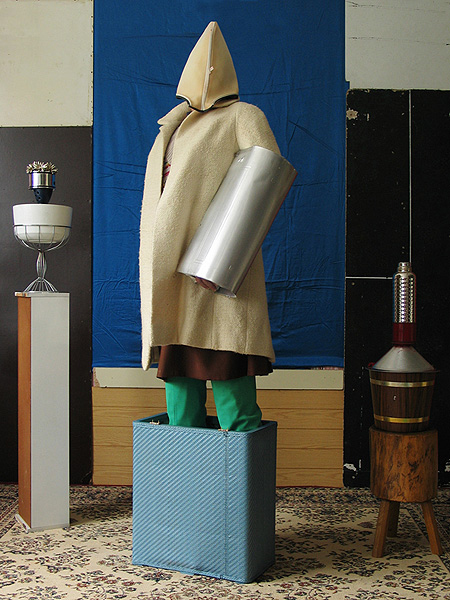 7) Thorsten Brinkman, Kunstagenten at Scope. Mysterious yet
frank photographs of Dada-esque sculpture/costumes. Totally cool.
8) Photographs of Birthe Piontek. Poignant, poetic, sexy,
earthy.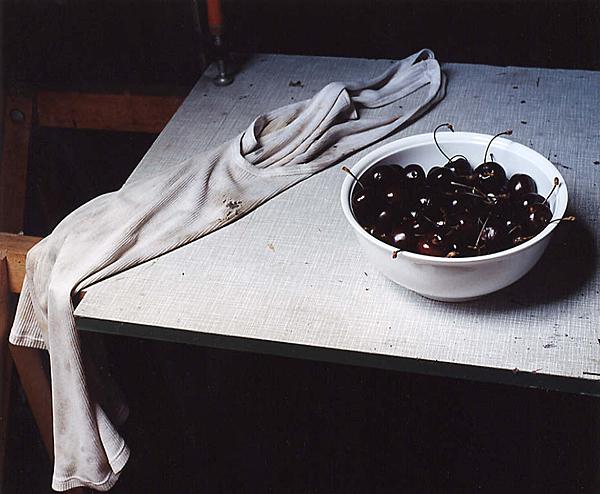 9) Fernand Leger. His work is everywhere lately, it's odd.
You can even see his influence in a lot of recent art. I'm loving it. Leger has
always been something of an enigma; his mature style and his politics (inseperable in many ways) both
seeming so unfashionable for so long – up to this point, maybe.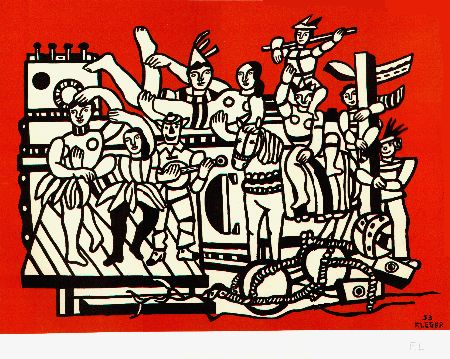 10) Tomotaka Yasui at Megumi Ogita; beautiful contemporary
sculpture using traditional approaches and materials.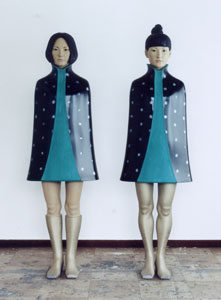 Well, that's an even ten. There were other things of course,
but not too many. When all is said and done, I do recommend the Miami experience. But
only as pure business. Get down to it and see the art, systematically and with
purpose. It doesn't make for, say, a lighthearted, enlightening trip to some museums.
But the lack of singular curatorial authorship made it feel honest, and sort of free. Maybe because of the chaotic, crass commercialism of it all, I found it an effective way
to feel the pulse of the moment; seeing what sinks and swims, meanwhile finding
encouragement for my own work and that of the community here in Texas.