The opening went well, lots of people. We were down to the wire installing and didn't have all our i's and t's dotted/crossed (cv's, price list etc), but hopefully now that we do, folks will get back and take a second, more contemplative look. Thought I'd share a few pictures taken as things were wrapping up, last beers being had. Not many good shots of individual pieces, but it gives an idea. I'll try to add some details later.
Here's the front.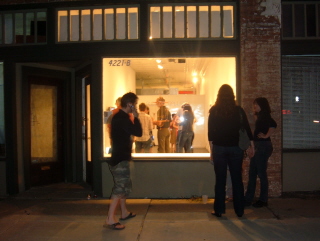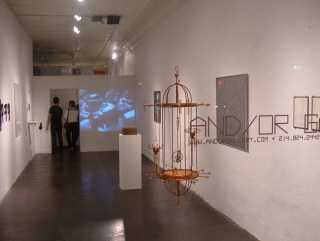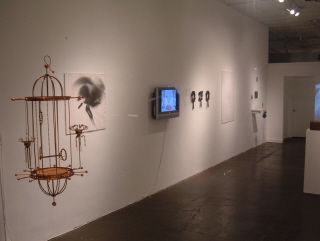 A last crowd watching Rinpa Eshidan.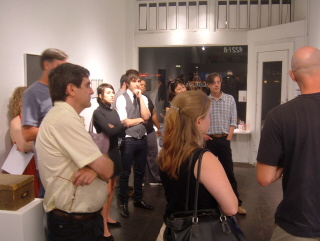 A menacing Ludwig Schwarz stare-down. Scary.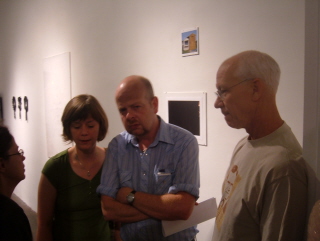 the back hall.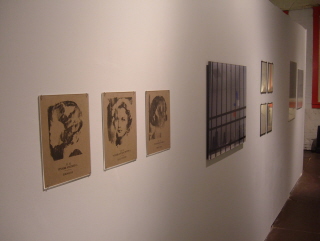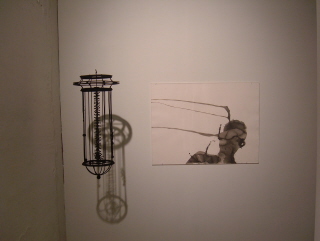 Kana & Mac.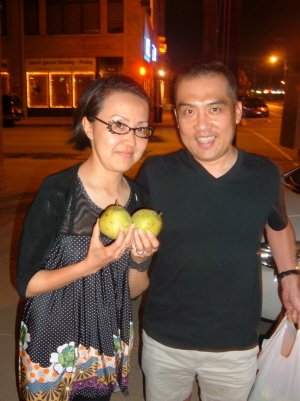 Devin King's installation. There is text on the shelf, sound in the 'phones.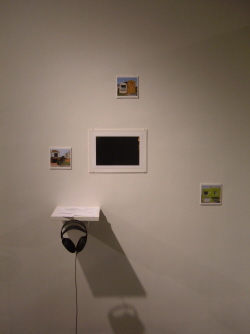 Cam Robbins, Rinpa Eshidan, Kana Harada, Daniel Subkoff…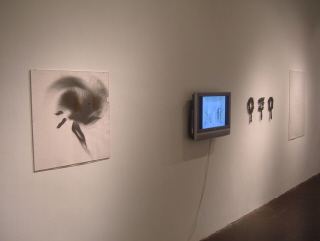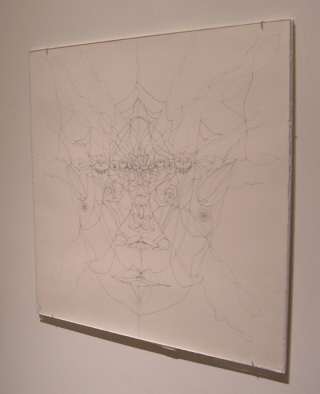 Paul Slocum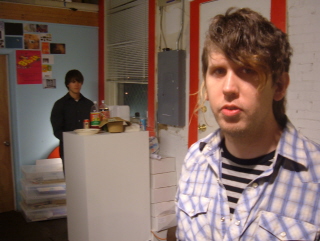 Lily, Raychael and the AT&T Building