"Nothing escapes eventual absorption." — Hans Haacke¹

Hans Haacke called it absorption. Others have described it in terms of
recuperation or complicity.² By "it" I mean the way in which artists
negotiate the free market and the way, in turn, the marketplace
codifies and packages anything "new" or, shall I say, "avant-garde."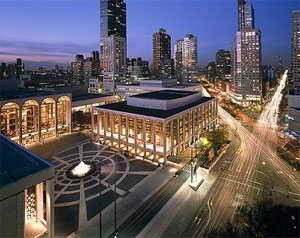 Artists, galleries and critics — the entire art engine — blithely contribute to this economy. Dollar signs invite us to go along for the ride.
I am preaching to the choir, you say. We are unfazed by such talk. The wall art triptychs for sale at Urban Outfitters are cause for pause, but perhaps only for a moment. The play on techniques of reproduction and seriality seems the stuff of art, but no, you tell yourself, they are not art. They lie stacked in bins ready for hip young adults to choose a set, take them home and decorate their dorm room or studio apartment walls. You want to like them, but you can't because they're not really art. Only simulations. In a similar vein, who cares that the legacy of the revolutionary Che Guevara has been reduced to a Swatch watch? I don't …do I?
So goes one of the many queries of a weekend in NYC — the weekend, mind you, of the Armory Show, among sundry other fairs. The history of the Armory Show is what misleads young idealists. Billed at its 1913 inauguration as the "International Exhibition of Modern Art," the Armory Show introduced European modernism to America. And the public was traumatized. A critic at the New York Times decried Marcel Duchamp's Nude Descending the Staircase #2 as an "explosion in a shingle factory." President Teddy Roosevelt panned the whole exhibition, declaring, "That's not art!"
The avant-garde collectively walked away smiling, knowing well such rejection was an imprimatur of success. Their radicalism struck, in bull's-eye fashion, with work alienating people and therefore breaking them from their somnolent stupor of bourgeois complacency. Or so they thought. Little did they know that this rejection-reception was but one motion in the greater machine we call capitalism. Art, even if avant-garde, is not separate from this machine. None of us are.
Billed now as "The International Fair of New Art," the Armory Show felt like a ramshackle melee of money. Secondary and tertiary works by famous and almost famous artists, from Joel Shapiro and Kiki Smith to Loris Cecchini and Paul Chan, lay about tumbledown and topsy-turvy, only rarely installed with care. This was natural for a makeshift weekend affair where the work sold like hotcakes. Yet it was crass, and not in an interesting way. Voices crisscrossed — "That one goes for 75," "We want 500,000 for that" — in whispers and shouts. Worst of all, it was boring. The work was domesticated and too heavily commodified, so many readymades packaged for fast and easy consumption.

Not for Sale, the promised anti-art-fair show at P.S. 1 Contemporary Art Center, was no balm. In this underwhelming exhibition, curator Alanna Heiss brought together works from well-known and established artists (Jasper Johns, Richard Tuttle, Christo, David Reed, Jeff Koons, Richard Prince, David Salle, Glenn Ligon, Ellen Phelan, Dennis Oppenheim, Sarah Sze, Judith Shea, et al.) that, over the years, the artists have refused to sell. The result was perversely similar to the Armory Show: a bevy of secondary and tertiary work that, as Heiss so much admitted, was "not about a specific scene, movement, or ideology." Truth be told, the show did have an ideology, if limp and anemic. It was "We're not the Armory." Nevertheless, the exhibition felt a little like a well-organized grandma's attic, as opposed to the disorganized one of the Armory.

SCOPE, another "international contemporary art fair," didn't hold any closer to the ideal of avant-gardism that was once the domain of the Armory. Like the Armory, SCOPE was complicit in the marketplace. You found no politics of resistance there. But you did find better work: objects less commodified for no other reason than the anonymity of most of the artists. They aren't yet art stars. In short, the work was a little more feral and a whole lot cheaper.
Located under a heated tent in Damrosch Park within the labyrinth of buildings that make up Lincoln Center, SCOPE showed its sense of high jinks and high-culture nose thumbing at the get-go with the artist Gabriel Martinez's performance at the head of the entry walkway. Suited in a head-to-toe silver spandex leotard, Martinez lay on his stomach for hours with his hand reaching upwards, grasping the tether of a black plastic air balloon. Meanwhile, a heater blew hot air on him to minimize the discomfort of February in New York City. Ryan Humphrey's counter-decorative, fuck-you album sleeve installation at the entrance announced a headier brew inside. The porcelain TV and car by the Chinese artist Ma Jun of New York's Krampf Gallery were remarkable combinations of old- and new-world China. In the same booth, John Avelluto's mixed-media wall-floor pieces seemed inflected by Keith Haring, but in a 21st-century way. There was plenty of weird stuffed form by Nina Braun showing in the space of Galerie Heliumcowboy Artspace of Hamburg, Germany. And Katharine Mulherin Contemporary of Toronto showed strong, piquing and dainty work by Mike Bayne, Dean Baldwin, and Christy Langer.
A weekend of art fairs in New York results in a rehashing of an old hi-lo binary, with fairs faring like big-box discount retailers and museums like spiritual reliquaries that give culture its respected due. The Armory Show™ felt kin to a Wal-Mart® for billionaires, SCOPE™, with its better wares, was Target® for the haute bourgeois, and the good old standby institutions – MOMA®, the Met®, and the Whitney® in particular – felt just as they should: like respectable museums where art is installed with reason and care for the greater world public.

1. Yve-Alain Bois, Douglas Crimp, and Rosalind Krauss, "A Conversation with Hans Haacke," October 30 (Fall 1984) 48; Quoted in Paul Mann, The Theory-Death of the Avant-garde (Bloomington: Indiana University Press, 1991) 14.
2. On "recuperation" see Mann's The Theory-Death of the Avant-garde and Theodor W. Adorno, Aesthetic Theory (Minneapolis: University of Minnesota Press, 1997). On "complicity" see Johanna Drucker, Sweet Dreams: Contemporary Art and Complicity (Chicago: University of Chicago Press, 2005).

Charissa N. Terranova is an Associate Professor at SMU and a Contributing Editor to Glasstire.